STRIVING TOWARDS QUALITY, SPECIALIZED EDUCATION
The mission of Fawkes Academy is to provide individualized educational programs for children and adolescents with autism spectrum disorder, other complex developmental disabilities, or different learning needs. Our philosophy is that every child is unique, every child is valued, and every child can learn. We believe that effective and efficient teaching and behaviour management, provided by skilled individuals, will enable each student to achieve to the fullest extent of his or her abilities.
The Fawkes Academy operates under the GABA Children's Society, a non-profit registered charity committed to supporting the provision of intensive applied behaviour analysis (ABA) to educate children and youth with autism spectrum disorders or other complex developmental disabilities.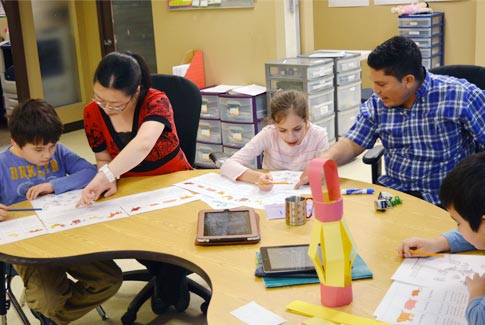 MAXIMIZING CHILD & YOUTH DEVELOPMENT
Operating under the authority of GABA Children's Society, we use the most effective, scientifically validated instruction to maximize the development of each student's:
The goal for all students is to communicate effectively with adults and peers, to acquire skills to increase their independence, to interact appropriately with others at school, at home, and in their community, and to enjoy their learning experiences.
LEARN MORE ABOUT THE FAWKES ACADEMY
Upcoming Events at Fawkes Academy
Here are a few of the upcoming events happening at the Fawkes Academy.